Find Your Place at Our Table

A true symbol of fine taste, class and style, Tennessee Pewter has graced the most sophisticated homes and tables for decades. Our pieces have celebrated birthdays, baptisms, holidays, weddings and other cherished events, holding precious memories and serving as beautiful heirlooms for future generations. The prestige, beauty and elegance of Tennessee Pewter — just like its finish—never fades.
Meet the Artist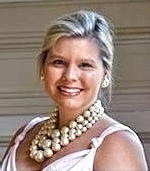 In a unique twist of fate, Kathleen Armour Walker was introduced to Tennessee Pewter long before she ever thought about adding owner and lead designer to her list of accomplishments. Her husband, Dan, started her pewter collection during their dating years and, in doing so, sparked a passion that still burns brightly today. » Read More…
Made to Order
Like what you see? Then place your order from Tennessee Pewter today.
Ordering is easy and can be handled four ways:
By Phone: (901) 465-2609
By Email: info@tnpewter.com
By Fax: (901) 465-2610
Our online Shopping Cart
International shipping available
Don't wait. Our staff and artisans are ready to help you any way that we can.
Visit Our Retail Store
LOCATION:
16030 U.S. Highway 64
Somerville, Tennessee 38068
Phone: (901) 465-2609
STORE HOURS: 2018 by appointment or when OPEN sign is out. Most days we have sign out and are welcoming folks, just give us a call before driving long distances.