Personalize your Tennessee Pewter pieces with our engraving service. Engraving orders are only accepted by fax (901-465-2610) or email at info@tnpewter.com.
All engraving orders MUST be submitted in writing by the customer. NO EXCEPTIONS. We will be happy to assist you in choosing the best font style and engraving option for your order.
Engraving is a craft and our engravers will use their judgment for the size and placement of the engraving. When ordering your engraving, please check your spelling, punctuation, grammar and use of upper and lower case letters, as we will engrave exactly as you have ordered. In some cases, depending on the product, we will split lines when our engraver feels the text will not fit in an attractive way. If you have specific sizes or areas in mind, or would like to duplicate a previous job, please contact us prior to ordering to work out the details. We can be reached at 1-901-465-2609 Monday through Friday from 10:00 am to 4:00 pm.
Please email us at info@tnpewter.com for turnaround times and set-up fees for custom order.
Choose your engraving style.
Please note: Engraved items may not be returned.
---
Engraving Fonts Available

Condensed Block

Double Line Century

Double Line Script
Old English

Interlocking Monogram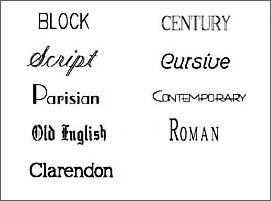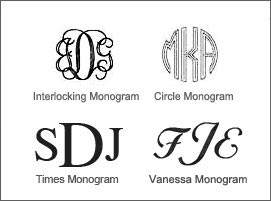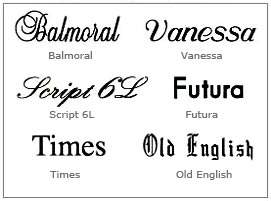 Engraving Examples